HB&A CAPITAL PROJECT DEVELOPERS (PTY) LIMITED (
H

B

&

A

)
A boutique project development company specializing in project design, development and implementation. In the 90's, HB&A undertook project development assessments with the assistance of expert teams from all over the world, introduced by Tuppeny Associates USA utilizing computer software to define new technology and project development risk.

HB&A undertook work for SASOL, ESKOM, ISCOR, Chase Manhattan Petroleum Group, The World Bank, Arthur D Little, KPMG, Anglo American, Norconsult, Soekor, CEF, Mossgas, De Beers and others. In 1996 he sold HB&A to JCI Ltd and Hugh and his team joined the mining group as Venture Projects, seeking and evaluating new business opportunities.

As a result of JCI's sale to new shareholders in 1999, Hugh left JCI in December 1999 and re-established HB&A, which continued to advise companies on capital project development concentrating on the energy and mining sectors.

Project development


HB&A, actively started to design and configure as well as evaluate projects in the oil, gas, electric power, process and mining industry, eventually taking the lead in project development activity in joint ventures and consortiums. These projects are all in the energy, process and mining/beneficiation industries and involve design, development and establishment.
HOME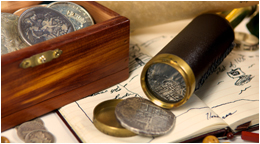 APPROPRIATE RESPONSE TO A RIDICULOUS FINDING BY A JUDGE IN THE BVI. CLICK HERE TO READ MORE